Nopin > About Us
About Us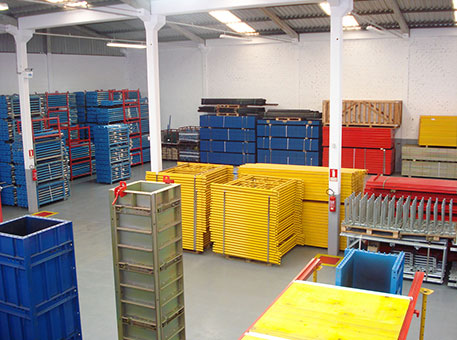 Nopin is a company with over 70 years experience in the European construction industry, focusing on the sales and rental of all the necessary materials for building concrete structu-res. It belongs to a group of companies that manufacture, trade and rent high quality systems for buildings and heavy construction, for refurbishing and redevelopment of façades and buildings.
Nopin is a modern and dynamic company which, thanks to our highly skilled professionals, the consolidated business concept and maximum effort applied, reaches important levels of growth that provide the comapny extraordinary capacity for national and international deve-lopment, and help to satisfy clients throughout the Brazilian territory.
Nopin offers its clients a broad range of services that cover all the necessities in the building site.
Nopin is also in Brazil, since 2008 with its subsidiary in Caxias do Sul. It keeps an extensive stock of struts, formworks ans scaffolding to meet as fast as possible its customers orders.
Our Values
Love what you do
Value people
Strengthen relationships
Hold good moral values
Be constantly searching knowledge
Be able to adapt yourself
Get results and be thrilled about it
… all these with discipline and life balance
Our Vision
Be recognized as specialists in our business field.